INNER POWER INSIGHTS
SPECIALIZING IN EMPOWERMENT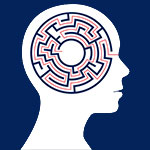 SERVICES
Individual Coaching

Couples Coaching

Personal Mentoring

Hypnotherapy

Inspirational Speaking
ONLINE SESSIONS
FOR LONG-DISTANCE COACHING, MENTORING, AND HYPNOTHERAPY
No matter where in the world you are, Ray can work with you via Google Hangouts. You will receive the same one-on-one session as you would at an in-person session. Contact Ray to set up your session.
Specializing in empowerment, Ray guides you to make the changes through his unique approach using his insights and empath abilities. He makes a connection with every client that allows him to get to the heart of issues which are not always apparent.  There is never judgment, and Ray can always find a positive spin on any problem. Ray also uses humor to lighten the situation and keep his clients at ease.
Couples relationship coaching always starts out with individual sessions, as each person brings their own issues to the table. Ray sees relationships as the wheel of a bike. Consider this, your bike has been in crash and the tire is flat, the wheel is bent up, and so are the forks. You may want to fix the tire, but it won't matter unless you fix the forks, too.  It's important to know if the forks align before you fix the tire; otherwise, another crash is imminent.  Each person in the relationship is one side of the fork. Both sides need to be fixed properly, so you can wholly repair the union.
Ray refuses to help anyone "tolerate" a relationship or be a "victim". It's all or nothing. You learn how to communicate, how to love each other, or how to get out. His goal is empowerment.
Pay for your In-Person or Online Sessions here with Paypal